Classrooms
Beautiful Beginnings has programs for children ages 6 weeks through 12 years of age. Classrooms are separated by age to allow a learning environment that is developmentally appropriate for each child. From infancy to school age, at Beautiful Beginnings your child will engage in exciting learning activities specifically designed to meet his developmental needs and help him to advance to the next level. Our programs focus on building language and vocabulary, developing fine and gross motor skills, fostering critical thinking, encouraging positive social interactions, and nurturing creativity and curiosity. All of this is done in a safe, loving, Christian environment.
Creative Curriculum Learning Centers
Blocks: Your child will develop emotionally, socially, cognitively and physically by using a variety of building materials to turn imagination into real life creations.
Dramatic Play: This interest center helps your child make sense of their world as they use their imagination and problem-solving abilities.
Table Toys: Filled with games, puzzles, and other manipulatives your child will learn math and science concepts and develop fine motor skills by stacking, sorting, counting, putting together (and taking apart) various objects.
Art: Through painting, drawing, sculpting, and coloring, your child will learn hand-eye coordination, small muscle control and problem solving. This is also an excellent way for your child to show his creativity.
Sand and Water/Sensory: Sensory experiences will provide your child with emotional outlets as well as a beginnings knowledge of math and science concepts.
Library: Exploring books and stories promotes life-long love of literature and encourages language development.
Music: This area allows your child to experiment with sounds and vibrations. Music offers a creative outlet for children. Songs and dancing are also a key part of this center.
Nature/Science: This area allows for experimentation with the world around them.
Mathematics: While math is incorporated into several learning centers, math specific toys and equipment teach children pre-math skills such as counting, sorting, patterning, and shape recognition.
---
Infant Room (6 weeks- 12 months)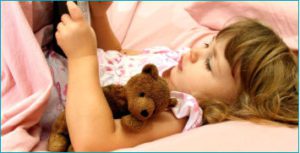 Beautiful Beginning's infant room offers families an intimate, loving environment for infants to begin to explore their world. With a maximum of 8 infants enrolled, our staff work closely with parents to provide care that is tailored to each individual child's needs. We understand that babies often are on individual feeding and sleeping schedules, and we work hard to accommodate the special needs of all of our families.
Nurturing and Responsive Infant Care
Infants need highly responsive care during this phase of their life to ensure they build trust and flourish in their environment. For this reason, Beautiful Beginnings provides a safe, loving, Christian environment for your infant where you know they are being loved and cared for in the same manner you would at home. Our highly trained teachers will work to stimulate your baby's cognitive, emotional and physical development through movement, exploration, music, and one-on-one nurturing.
Nurturing and Responsive Infant Care
The infant room at Beautiful Beginnings utilizes learning centers through Creative Curriculum. This research based curriculum is designed to offer your baby a rich environment that will engage your baby throughout the day. Teachers provide care and play time, and babies will experience:
Movement: Infants use their senses and bodies to learn about the world. This large central area allows your baby to move and participate in teacher guided physical development exercises. In this area, you will see mats, balls, and infant jungle gyms.
Exploration: Manipulating objects and interacting with different materials helps babies learn early math and science concepts like size, shape and texture, and practice key skills like hand-eye coordination. In this area, your baby will play with soft blocks, cars, trucks, stuff animals, knobbed puzzles, nesting cups, and more.
Relaxation: This cozy area is a safe place where your infant can feel rested and refreshed. In this space, infants and teachers quietly read books about people, animals, and familiar objects. They snuggle together with pillows, soft toys, and other cuddly objects.
Our infant room abides by all state licensing rules, including child:staff ratios diaper changing procedures. We also follow all recommendations from the SIDS foundation for safe sleep. Our center utilizes feeding recommendations from the Child and Adult Care Food Program of the USDA. We use fortified infant water to mix all bottles, provide Iron Enriched formula to all families, as well as all baby food, infant cereal, and infant snacks.
Each day you will receive a log of your child's feeding, sleeping, diapering, and learning activities, so you can be confident your baby will experience a nurturing and calming environment, focused on developing positive and trusting relationships. Our teachers will work with you to ensure we are supplementing your home routines. We will work with you to ensure your baby's successful transition to a home away from home with our center.
Enrollment in our infant room is full time only. Please call for current tuition rates.
1 Year Old and 2 Year Old Rooms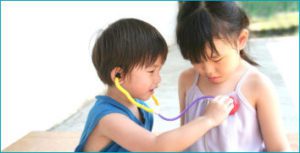 Both the Toddler and Transition room focus on the many transitions taking place during a toddler's life. From learning to use utensils to potty training, Beautiful Beginnings staff ensure positive reinforcement of developing skills. Through Creative Curriculum, teachers provide activities to encourage a child's curiosity and provide hands on experiences to enhance a child's knowledge of the world around them.
One Year Old Room (12-24 months)
Your child's first years of life are a critical time that can determine success in school, relationships and life. As your child begins asserting her independence, it can be exciting and rewarding to watch. With Creative Curriculum, our teachers encourage exploration and hands-on learning activities to help your child gain independence while promoting confidence in her learning abilities.
Exploration for a Toddler
Once your child takes their first step, everything about their world changes. Suddenly your toddler will want to go everywhere and do everything. This is an important reason why Beautiful Beginnings' One year old classroom has a large, safe space for your toddler to explore and move. Our staff take time to make sure the environment is exciting and offer many types of equipment to stimulate your toddler's brain, natural curiosity, and sense of independence.
Your Toddler's Day
At Beautiful Beginnings, our staff focuses on offering learning experiences that help to stimulate and challenge your toddler every day. The structure of a typical day might include:
Group activities like singing songs or exploring books
Teacher-initiated activities like music or art
Child-directed activities in our centers
Story time
Lunch and nap times
Outdoor play (weather permitting) or Active play time in our gym
Chapel time with Pastor (weekly)
Daily Devotion
Enrollment in our ones room is full time only. Please call for current tuition rates.
Two Year Old Room (24-36 months)
Two year olds are full of energy and curiosity. They are developing a sense of increasing independence, which makes them so much fun! At Beautiful Beginnings, our staff utilizes Creative Curriculum to reinforce the independence that your two year old exhibits by providing fun and challenging activities.
Engaging Your Two Year Old
Our teachers will help your child meet the key milestones of this important developmental stage in a childcare environment that provides what they need most- safety, freedom within boundaries, individual attention, enrichment, and love. Each classroom is designed with centers where your child will participate in a range of stimulating experiences.
A Typical Day
At Beautiful Beginnings, our staff offers activities to stimulate and engage your child to help him learn.Our program supports the toilet-training process and helps to keep your child motivated by being consistent and supportive. In addition to center play time, a typical day for your child might include:
Large group time engaging children in stories or songs
Center exploration time offering free play
Snuggly story time or rest in our library area
Lunch and nap time
Outdoor play (weather permitting) or Active play in our gym
Chapel time with Pastor (weekly)
Daily Devotion
Enrollment in our twos room is full time only. Please call for current tuition rates.
4 Year Old Preschool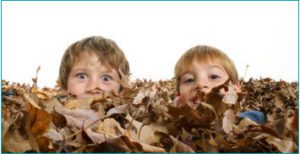 Beautiful Beginnings employees teachers licensed through the State of Iowa to lead our preschool programs. We also partner with our local school district, North Polk, to offer Universal Preschool to our 4 yr. old children. Both programs have adopted the Iowa Quality Preschool Program Standards, administered by the Iowa Department of Education. The Iowa Early Learning Standards are used to guide expectations for the children and instructional practices. Most of our children attend full time; however, if you are only looking for preschool, we do have programs to accommodate your child's needs. Our 4 yr. old program run Tuesday-Friday from 8:30-11:30am.
Preschool Vision
The vision of Beautiful Beginnings is to imagine a safe and caring place where children are respected and valued, and the community embraces both children and adults. High standards and expectations inspire everyone to achieve excellence and risk is not feared. Children are motivated to reach their full potential as they prepare for their life's journey.
A Preschooler's Day
A consistent daily schedule is planned to offer a balance of learning activities. Learning is both formal and informal. Play is planned for every day. Listening is balanced with talking, group activities with solitary time, indoors with outdoors, quiet play with noisy play. Your child will have the opportunity for the following types of activities every day:
Large and Small Group Activities
Self-directed Play
Snack
Story Time
Technology
Outdoor Activities
Individual Activities
Curriculum
Curriculum is a framework for learning opportunities and experiences. It is a process by which learners obtain knowledge and understanding, while developing life skills. It is continually revised and evaluated to make learning fun and exciting.
The curriculum content and instructional materials utilized reflect the cultural and racial diversity present in the United States and the variety of careers, roles, and life styles open to women as well as men in our society. One of the objectives of the total curriculum and teaching strategies is to reduce stereotyping and to eliminate bias on the basis of sex, race, ethnic origin, religion, and physical disability. The curriculum should foster respect and appreciation for the cultural diversity found in our country and an awareness of the rights, duties, and responsibilities of each individual as a member of a multicultural nonsexist society.
The preschool program uses Creative Curriculum a research and evidence based comprehensive curriculum designed for young children. It is based on investigative study of topics designed to support early childhood development and learning. It addresses all areas of early learning: social emotional, physical, cognitive, and language. It provides children an opportunity to learn in a variety of ways. Suggestions for modifications and adaptations are an integral part of the curriculum.
4 Year Old Preschool
Universal Preschool Partnered with North Polk School District
All students must be 4 years of age by September 15th
No proof of residency required
4 year old full time care
4 year old preschool only
Please call for current tuition rates.
Before/After School Care and Summer Camp
Beautiful Beginnings offers care for school age children before and after school, as well as, during the summer. Full time enrollment allows parents to utilize our services as needed. Cereal is provided for children arriving early, or parents can provide breakfast for their child. Children who attend the local elementary (West Elementary), are taken to school by Beautiful Beginnings staff. Children who attend school in Alleman (Central Elementary or Middle School), are picked up by a district school bus from our facility. After school, our staff pick children up from the local elementary and transport them to our facility. The district buses will deliver children from the Alleman schools. Snack and structured activities, including help with homework, are provided for all school age children. Children can also attend a full time summer program if care is needed during the break from school.
---
Ages 5-12 Years
Our Before/After school program provides the perfect combination of recreation and education. In our safe environment, your child will be presented with lots of time for socializing with friends, homework time, reading, games, art, and group activities. Best of all, parents don't need to worry because Beautiful Beginnings will transport to and from school to make it easy and convenient for families!
Daily Activities
Snack/Breakfast (offered 6:00am-7:30 am) and after school daily
Homework/Reading time allows children to learn with the aid of our staff
Chapel time with Pastor (weekly) lets children sing songs and hear a bible story
Daily Devotion (mornings)
Group Activities
Outdoor play (weather permitting) or Active play time in our gym
Center time for free play
Beautiful Beginnings also offers programs during school breaks and during the summer.
Spring Break: A fun-filled week of field trips and more
No School Days: Activities offered during regular business hours
Field Trips
Beautiful Beginning's Summer program is filled with daily field trips to local venues, such as:
Slater Swimming Pool
Area Parks for a picnic
Pump It Up
Ice cream at the cafe
Bowling
Living History Farms
Iowa Hall of Pride
Sleepy Hollow
Disc Golf
Jester Park Playscape
Movies
Store Tour and Cooking classes
Ft. Des Moines Museum
Creative Treasures
and much more!
Enrollment in our School Age Room is fulltime only. Spring Break and Summer camp rates change yearly. Please ask a Director for current rates.